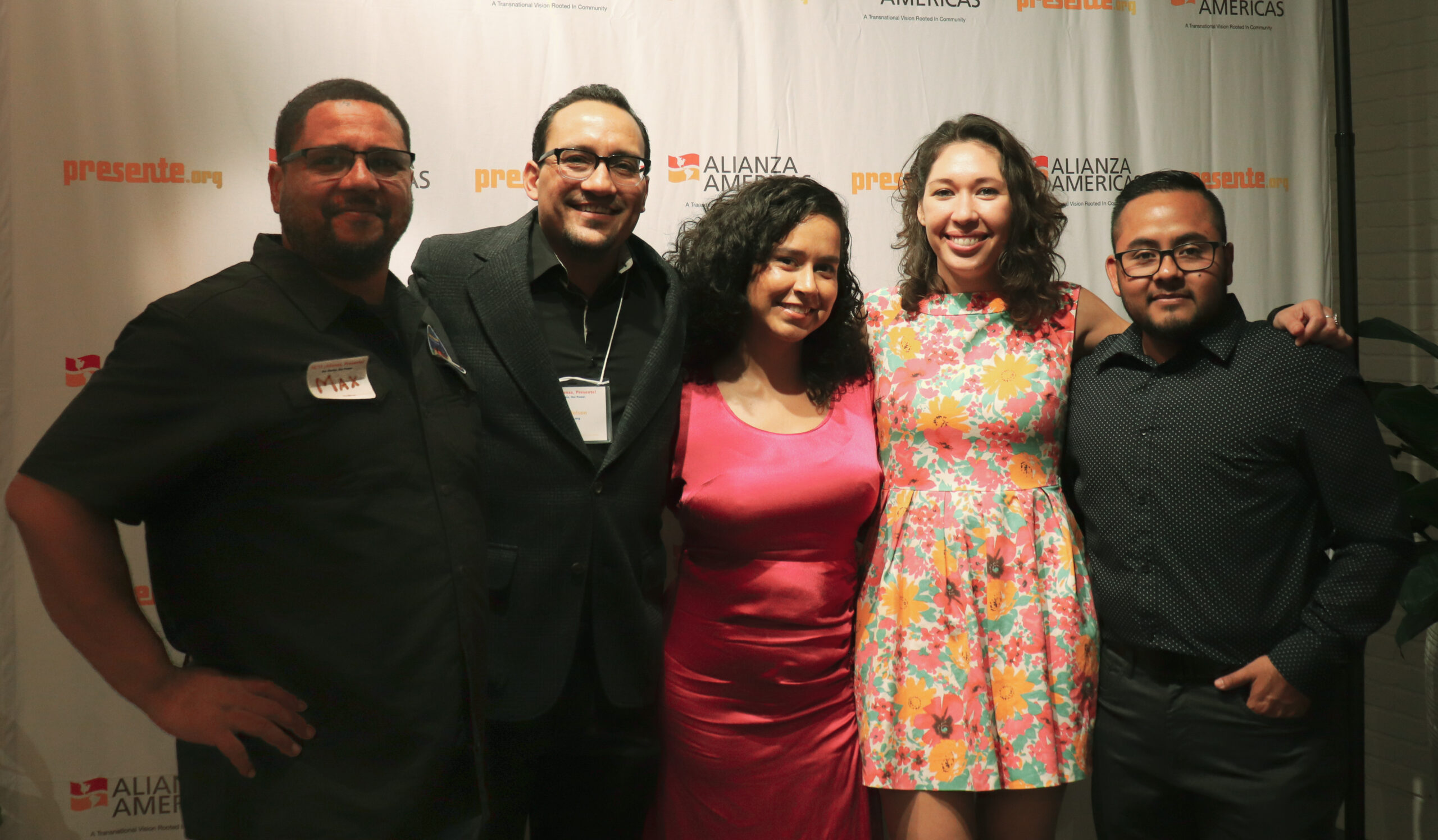 What is Presente.org's mission?
Presente's mission is to advance Latinx power and create winning campaigns that amplify Latinx voices; expand the political imagination and traditional boundaries; and foster inspiration for freedom, equity, and justice. Presente is the largest national Latinx online organization advancing social justice with technology, media, and culture.
Build Power. Change Culture. Stay ¡Presente!
What do we do?
Using a variety of tactics, we provide ways for our members to take action on the issues they care about. This includes providing calls to action via email, social networks, and text message, coordinating on-the-ground events, running merchandise giveaways, organizing house parties, running radio and television ads, and doing anything else we can think of that helps our members make their voices heard. We seek to be a centralized organizing hub for issues facing Latinxs, with a focus on online activation. To learn more about our work, check out our campaigns page.
Why do we do it?
We know from history that lasting change only comes when ordinary people stand up and speak out. Presente.org seeks to be a platform for the Latinx community, and those who stand with us, to amplify our voices and fight for our collective welfare and dignity. We seek to bring together Latinxs of all nationalities, generations, and regions, with our allies from other communities. We are residents, recent immigrants, and U.S. citizens. While we are diverse and won't always agree on every issue, we do have common goals: to build our communities, provide for our families, and enrich the country where we live—all without being denied the basic human rights afforded to others. Protecting and promoting those goals is the focus of Presente.org.
Presente.org was born in the midst of a national struggle over immigration policy, but our work does not stop there. Too few of our young people graduate from high school and college, and too many end up in prison. The economic crisis has hit us as hard as any community. Many of us don't have access to quality health care. And hate crimes against Latinxs are on the rise. It is for these reasons, among many others, that we came together to launch Presente.org.
How can you sign up?
Becoming a member of Presente.org is as simple as adding your name, email address, and zip code to our list. As soon as you sign up, you'll start hearing from us about opportunities to get involved in campaigns. You can also join our text message action network by texting the word PRESENTE to the number 225568.
How can you contact us?
We love getting email. You can reach us at info@presente.org. For media requests: media@presente.org.
Due to the large number of messages we receive and our small staff size, we may be unable to respond personally to every request. But we will try!
You can also keep up with us on Facebook, Twitter and Instagram.